After a nine-year absence, Formula 1 returns to Istanbul Park for the Turkish Grand Prix in the fourth-to-last race of the 2020 campaign. The race saw 2011 world champion Sebastian Vettel dominate the race, picking up the victory over his teammate, Mark Webber. The two other current drivers who raced in 2011 were Lewis Hamilton for McLaren (third) and Sergio Perez for Sauber-Ferrari (15th).
This race weekend was highlighted by a torrential downpour during qualifying. There were many spins and cars struggling to get a grip while running. Lance Stroll picked up his first career podium as he beat out Max Verstappen by 0.25 seconds. This was a feel-good moment for Stroll as he has not finished with points in any race since his podium in the Italian Grand Prix two months ago.
Verstappen will start second after leading all three practices and the first two qualifying rounds. However, he switched to the intermediate tires for Q3 and lost pole position to Stroll.
Perez finished third in qualifying, the best in his career. He is looking for his first career podium since the 2018 Azerbaijan Grand Prix in which he finished third.
Alexander Albon will start fourth, the third time he has qualified that high this season with the other two races being the Austrian Grand Prix and the Tuscan Grand Prix, the race in which he picked up his first podium.
Daniel Ricciardo will start fifth, coming off two podiums in his last three races. Hamilton will start sixth, the lowest start of his career since the 2018 German Grand Prix, in which he started 14th, but ended up winning the race. Hamilton has the chance to clinch his seventh world championship on Sunday. Valtteri Bottas looks to extend the title race to the Bahrain Grand Prix in two weeks as he will start ninth. Below are the clinching scenarios: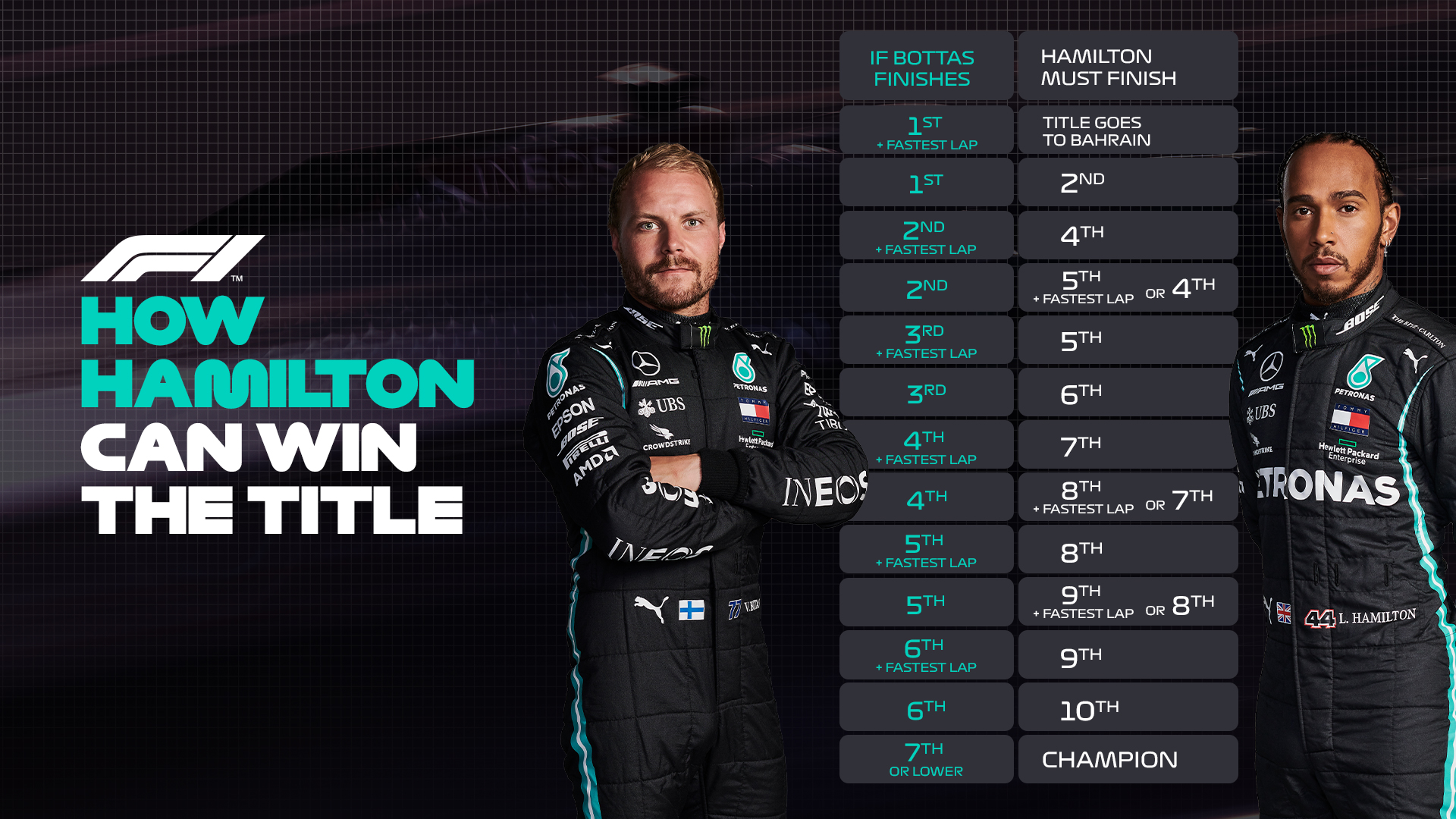 Esteban Ocon will start seventh. The two Alfa Romeo drivers, Kimi Raikkonen and Antonio Giovinazzi, will start eighth and 10th, which is a season-high for Raikkonen and the highest for Giovinazzi since the Austrian GP.
There is a 40% chance of rain for Sunday's Turkish GP after rain plagued the events Friday and Saturday. If you are watching in the United States, coverage for the race will begin at 5:00 a.m. EST. You can catch the race on ESPN.
Starting grid: